Reading Time:
5
minutes
Roof-installed solar panels save homes and businesses millions of dollars on energy bills. But not all of our time is spent in a home or a business.
Maybe we drive to work, or to an appointment, or go on a road trip, or on a camping trip. Each of these activities has its own energy requirements that is primarily satisfied by fossil fuels; cars run on gasoline, RVs run on diesel, and campsite fires are often started with gasoline.
Is there anything we can do with our cars, RVs, or campsites that will reduce our energy footprint?
Fortunately, yes! Portable solar panels almost precede home-installed ones, and provide similar clean energy benefits.
Portable solar panels are typically smaller than their installed counterparts, producing around 100 watts per panel, while installed panels produce closer to 300 watts. Despite the difference in size, their prices are comparable to installed panels–still about $2.40 per watt, where solar panels average at $2.80 per watt.
In what situations are portable solar panels a viable option?
While they are great options for electric cars, RVs, or USB-powered devices, something like a fire is always going to require a physical fuel.
Cell Phones and Other USB-Powered Devices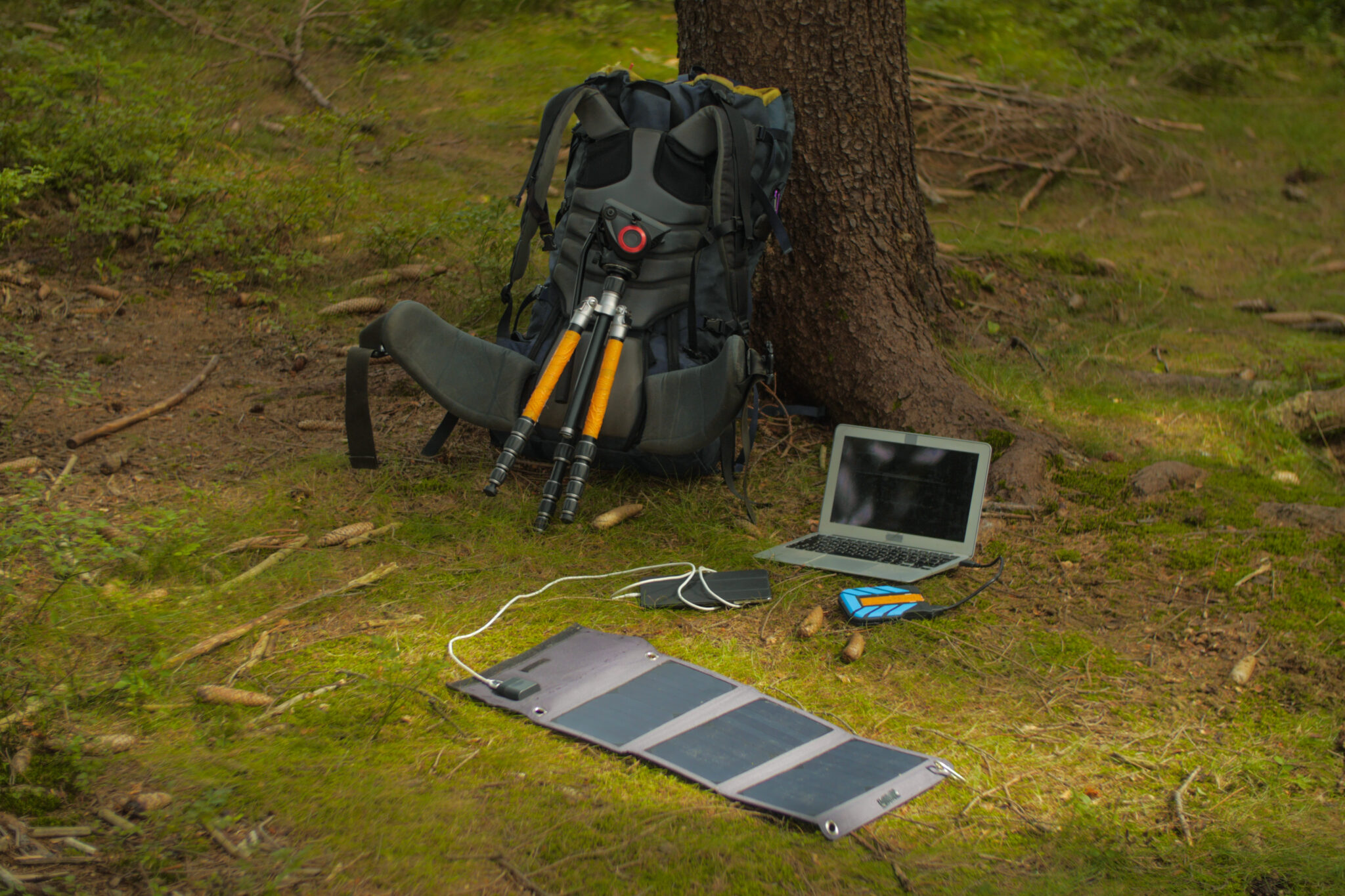 Portable solar-powered chargers can even power your phone or a GPS away from an outlet, erasing all your fears that your GPS will die and leave you stranded on your hike. They could also charge floodlights, stereos, or space heaters.
Cell phones and most USB-powered devices require 2-6 watts when charging, so a panel that generates anywhere from 5-20 watts of power is ideal.
Most larger portable solar panels require an inverter (or a generator) in addition to the panel, which converts the sun's power into usable electricity. Here we have listed several smaller portable solar panels that don't require a generator, but for larger ones, be sure to research what kind of generator they need in addition to the panels themselves.
For recharging smaller gadgets, such as cell phones or portable GPS devices, we recommend these panels:
Solar Charger Battery Solar Power Bank Portable Panel Charger… Backup Battery for Camping Outdoor While this panel doesn't have a wattage listed, it can charge an iPhone XS 7.4 times and a Galaxy S9 Plus 5.7 times. It also acts as a battery, so as long as it has charge in it, it doesn't need to be in the sun while charging. It costs $46.99, and while we don't know its exact price per watt, it would likely be around $2.00 per watt (based on similar products and their pricings).
Ryno-Tuff Portable Solar Charger for Camping – 21W Foldable Solar Panel Charger… This panel also generates 21 watts, is waterproof, and works with all types of USB devices. It costs $49.79, or $2.37 per watt.
Wildtek Source 21W Waterproof Solar Charger Panel with Dual USB Ports This solar panel generates 21 watts of power, which is perfect. It is compatible with all USB-charged devices. It also has the benefit of being waterproof, aesthetic, and only $69.99 (or $3.33 per watt).
Rockpals 100W Foldable Solar Panel Charger… Webetop Battery Pack/USB Devices, with 3 USB Ports These solar panels could work either for smaller devices or for things contained in the next section; they have USB outlets and a smart chip that controls the voltage to efficiently charge devices, and also have a large enough wattage that they would be useful charging RVs. They cost $201.99, which is above average for a portable device charger, but the extra money is worth the expanded usability. They come out to $2.02 per watt.
RVs, Boats, and Electric Cars
In RVs, portable solar panels can charge the batteries away from an outlet. For long trips in RVs, portable solar panels can be very beneficial. In addition to reducing the energy footprint of the RV, they allow travel day after day without having to pause to charge the RV's battery.
(Additionally, RVs are big and stable enough that they can actually support roof-mounted panels, when that's more convenient. See "Top 10 Most Cost-Effective Solar Panels for RVs in 2020" for more information.)
Many boats use portable solar panels, including a charge controller, inverter, and battery system to power the boat's engine. Using solar on boats not only saves money in the long run, but also allows you to charge the boat's battery without having to manually operate the generator.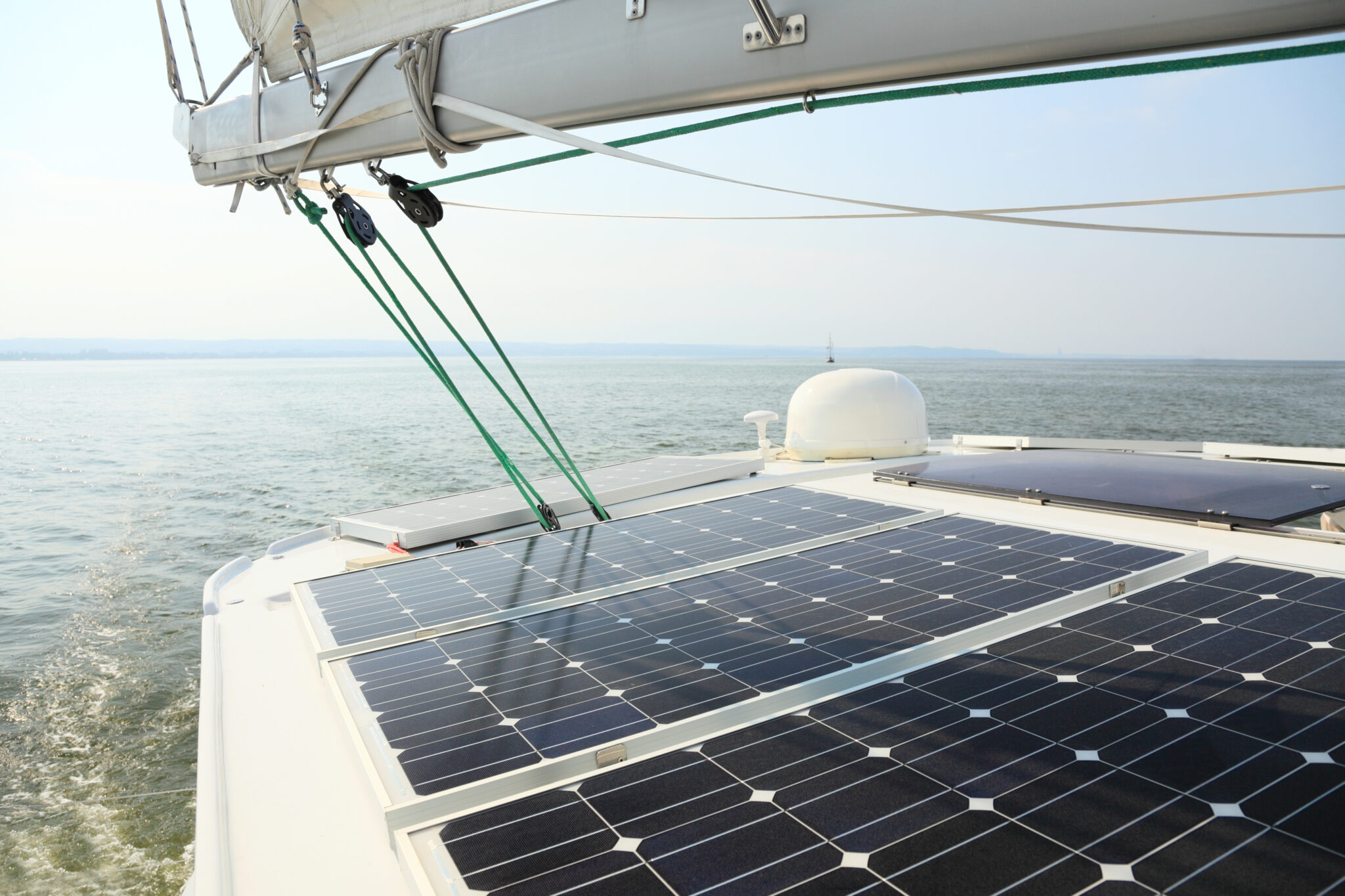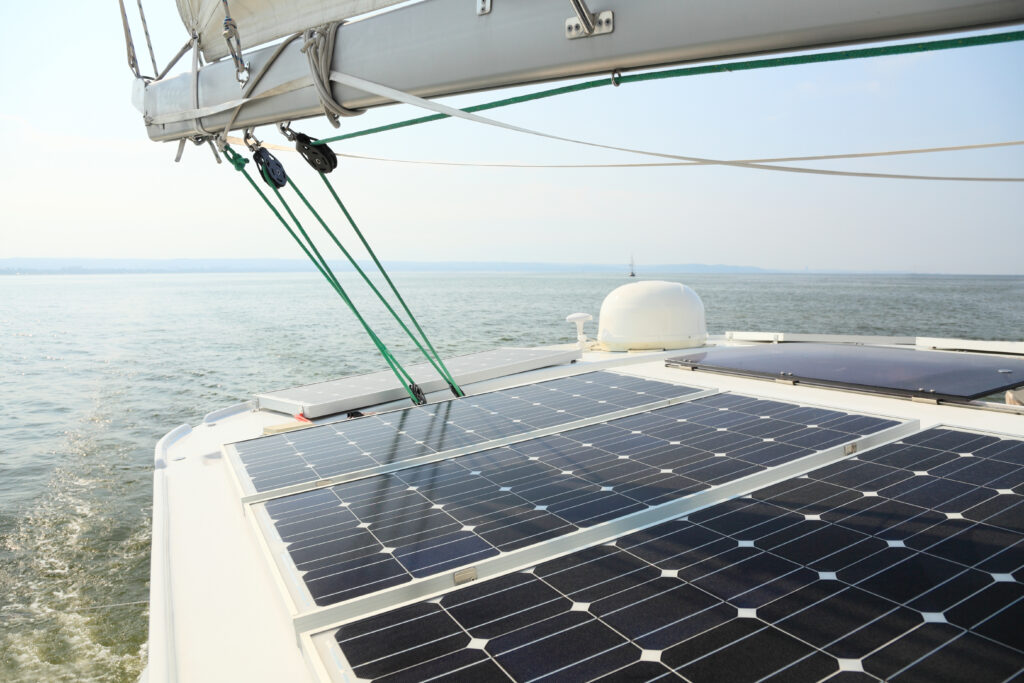 In electric cars, similar to RVs, portable solar panels could charge the batteries away from an outlet. If electric cars could travel farther than 30 miles or so on a single charge, this would be more useful. But being able to recharge the battery in the middle of the day still provides some benefit.
Boats, RVs, or electric cars, can require anywhere from one 100-watt panel to several panels, depending on how the system is set up and how much power you want to get from solar.
For recharging RVs or electric cars, we recommend these panels:
HQST 100 Watt… Polycrystalline Solar Panel with MC4 Connectors… for Battery Charging Boat, Caravan, RV and Any Other Off Grid Applications This panel costs an amazing $78.99, coming in at $0.79 per watt. It also has 4.5 stars, and the ratings are full of customers impressed by the good quality for such a low price. It also produces up to 500 Wh per day. It also has a 5-year warranty.
Renogy 100 Watt… Solar Panel Suitcase Built-in Kickstand with Waterproof 20A Charger Controller This panel costs $240.54, or $2.41 per watt. It has 4.5 stars, hundreds of reviews, and works perfectly for RV adventurers. It can produce 500 Wh per day, or 58% the power output required by the average home, and advertises a 5-year limited warranty.
Jackery SolarSaga 60W… Portable Foldable Solar Charger for Summer Camping Van RV At $179.99, or $3.00 per watt, this panel is slightly more expensive than the average, but has good reviews and is aesthetic. It also has USB outputs, so it can charge smaller devices as well as RVs. It doesn't advertise a warranty.
Newpowa 100 Watts 12 Volts Polycrystalline Solar Panel 100W 12V High Efficiency Module Rv Marine Boat Off Grid $75, so $0.75 per watt. 4.5 stars, hundreds of ratings, lots of people say they got better than expected from the price. As its name suggests, this panel is less portable than the others listed, and is primarily made for more permanent usage in a boat. It also has a 25-year warranty.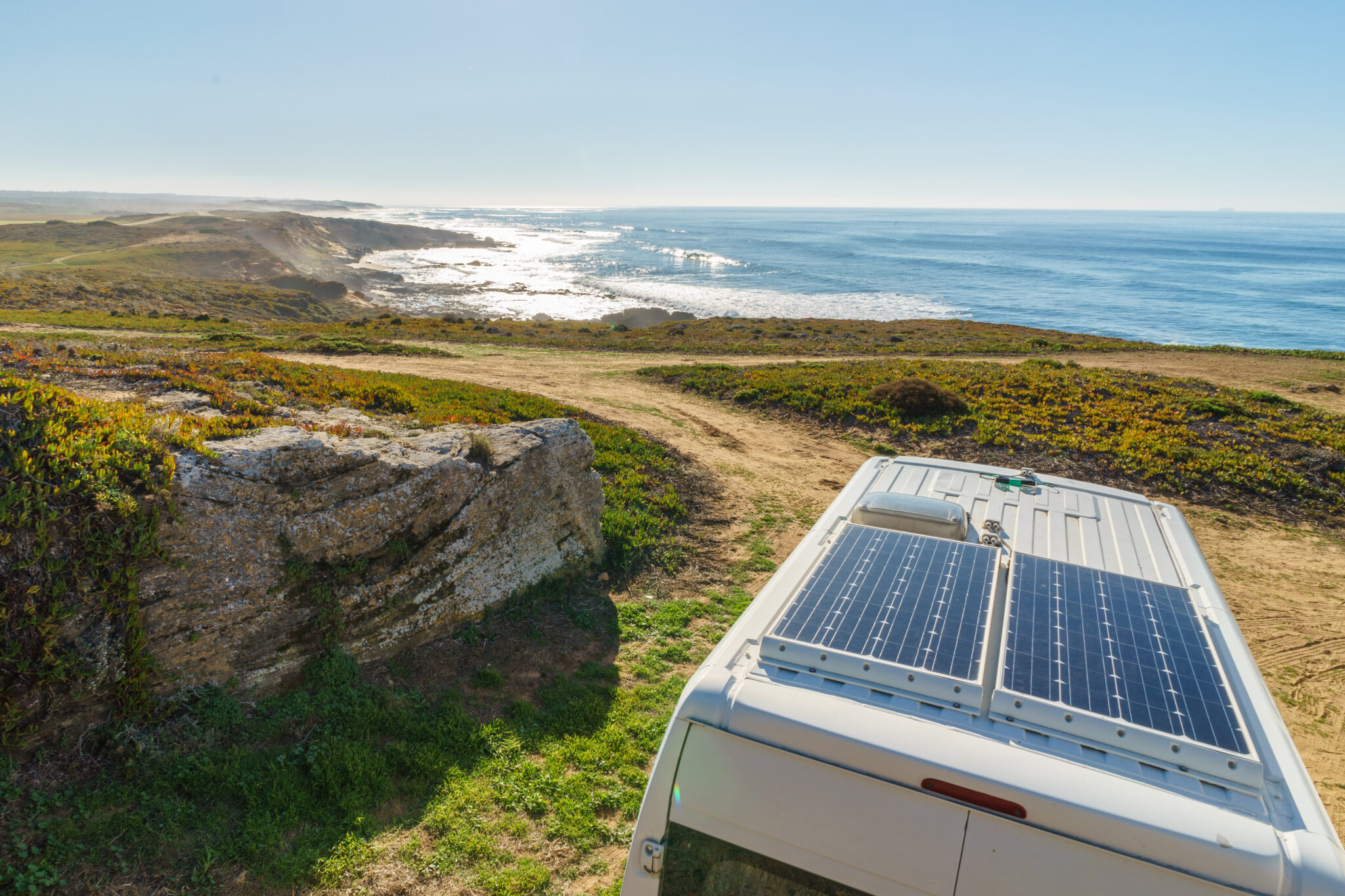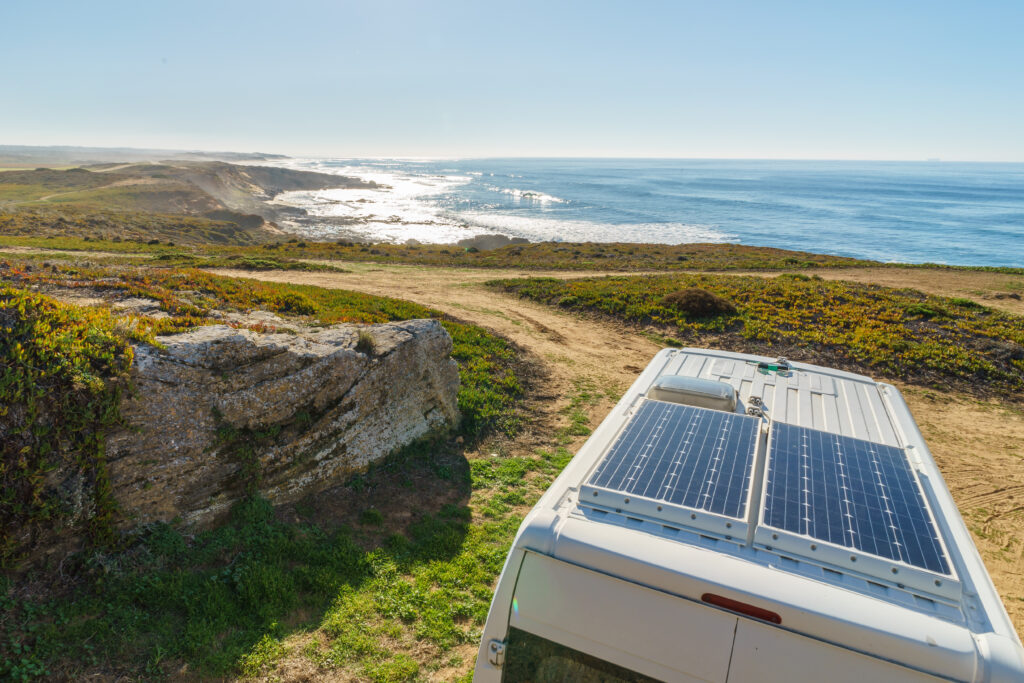 Portable solar panels are not perfect for every application outside of the home. In some cases, such as building a fire or powering a business, the traditional methods are still superior. But if you're looking for energy-sensitive ways to get power outside of your home, portable solar panels should be your first consideration.
Prices and availability checked January 25th, 2020.
References
https://campaddict.com/portable-solar-panels/
https://news.energysage.com/portable-solar-panels-are-they-right-for-you/
https://ecotality.com/best-portable-solar-panels/