Reading Time:
2
minutes
Sacramento Solar & Roof Install Report #4
Project Dates
May 7 – October 18
Materials
1900 sq ft Owens Corning TruDefinition Duration COOL shingles, ridge and trim to match, pipe flashings, 26 Hanwha Q Cells, Solar Edge Inverter, and a panel upgrade

Sales Rep Kandis Fox
Warranty 50 years for roof, 25 years for solar
Energy Offset 101%
System Size 7.80 kW
Estimated Savings over 25 Years $132,525
Production in 1 year 13,667 kWh
Install time May 16 (Roof), May 31 (Solar), June 19 (MPU)
Customer
Sharon S. of Sacramento
Feedback
The beginning of our experience with Epic was with Justin who sold us on the deal. Then we meant Kandis who sealed the deal. Then came the roof tear off crew who finished in one day. Then came Robert and Santiago to put the new roof on. Excellent job and again done in one day. A couple of days later here comes Josh and Dan for the electrical and solar panels. All was done very systematically and professionally. I'm very happy with the jobs done. And really it has very little to do with the dozen Krispy Kreme Donuts they brought me. Very happy client.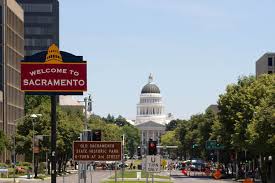 Summary of Install
There could not have been an install that went more smoothly than Sharon's. We started with the roof, tearing off their old one and replacing it with their color choice of COOL shingles.
Following the new roof installation, we installed solar panels and then upgraded their main panel. To upgrade their main panel, we had to move some piping around their home which was normal. 
However, in October, her piping began shaking. Sharon had concerns about it and believed it might be connected to the roof installation. We sent over some help to see if we could fix the problem and there have been no communicated issues since.