Reading Time:
4
minutes
Sacramento is known for fast-paced urban development and for hipster aesthetics. This has curated a very unique architectural style: the Midtown Sacramento look. The Midtown Sacramento trend combines centuries of housing styles into an eclectic, beautiful display. You'll find a piece of everything in these home exteriors–from bungalows to Victorian. 
If you live in Sacramento (or are just looking to reflect the sheer majesty of the city's exterior housing style), we've compiled an easy-to-follow guide on what the Midtown Sacramento aesthetic entails and how you can replicate it. 
The Textures and Colors of Your Siding
First and foremost, the key is color. The texture of your home can range from vinyl siding to a mix of stucco and brick. The housing styles vary widely–from contemporary to Victorian–so the true determining factor as to whether you fit in Midtown Sacramento is the color of your home. The streets of Midtown are painted in a gorgeous rainbow. 
When redecorating your house, look into a fun color palette and choose two colors–an accent (more bold) and a base (more neutral). The bold color–like a tiger orange–will give your house the exciting vibrancy of Midtown. And the neutral tone–such as a charcoal gray–will create a sense of contemporary maturity.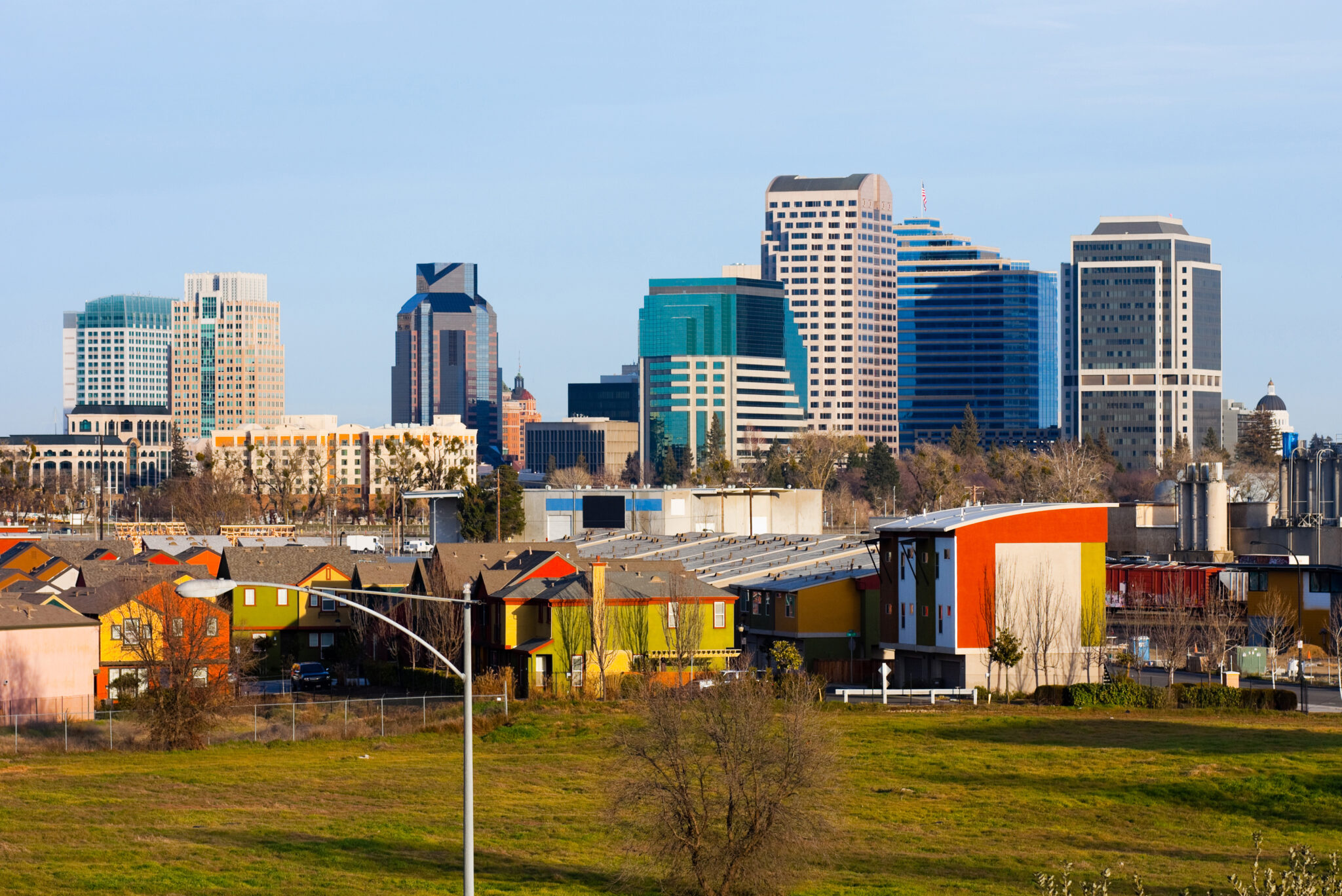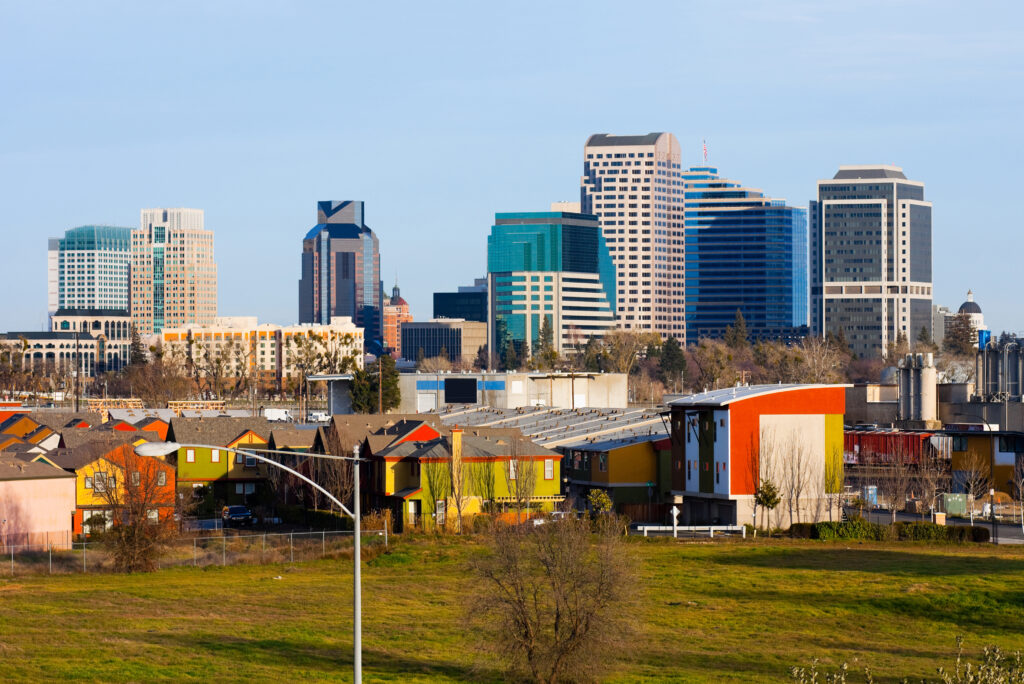 The Roof Shape and Materials
A very low roof pitch or a tall dramatic pitch are the two most common roof shapes you'll find in Midtown Sacramento. If you're looking for a more modern style, the lower the pitch, the better. 
The materials of the roof should be environmentally friendly. Sacramento is rightfully ranked number 8 for greenest cities in America. The government requires a certain level of environmentally friendly roofs, and you can contribute with your individual choice as well. Consider a metal, wood, or clay roof instead of the cheaper asphalt. 
For an even greener option, look into adding solar panels. California has some of the best solar initiatives in the country that will definitely make the cost of installation worth it. 
Patterning your windows between big and small is a great to really capture the vibe of Sacramento's midtown. With big windows to let in lots of natural light indoors and smaller ones to add texture and detail, your home will be the talk of the town. 
The trim of your home makes or breaks a look. If you're going Victorian, thick and ornate trims will do the trick. But for a more contemporary aesthetic, thin and simple with bold colors–such as an accent color to draw the eye (or keep it mod with a black iron trim)–are a must.
As with the roof, look into ways to make your house more energy efficient, either with tinted windows or double-paned glass.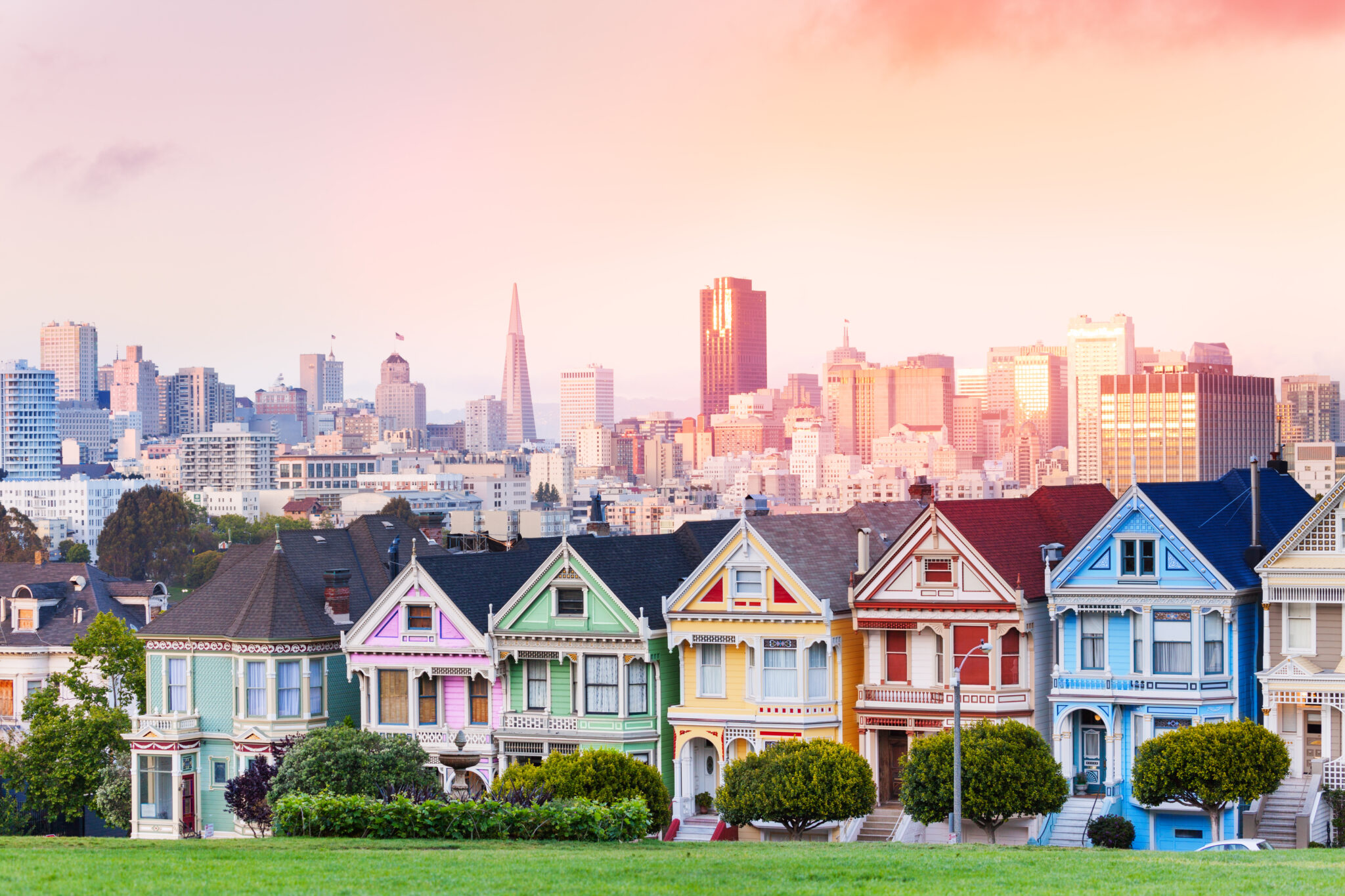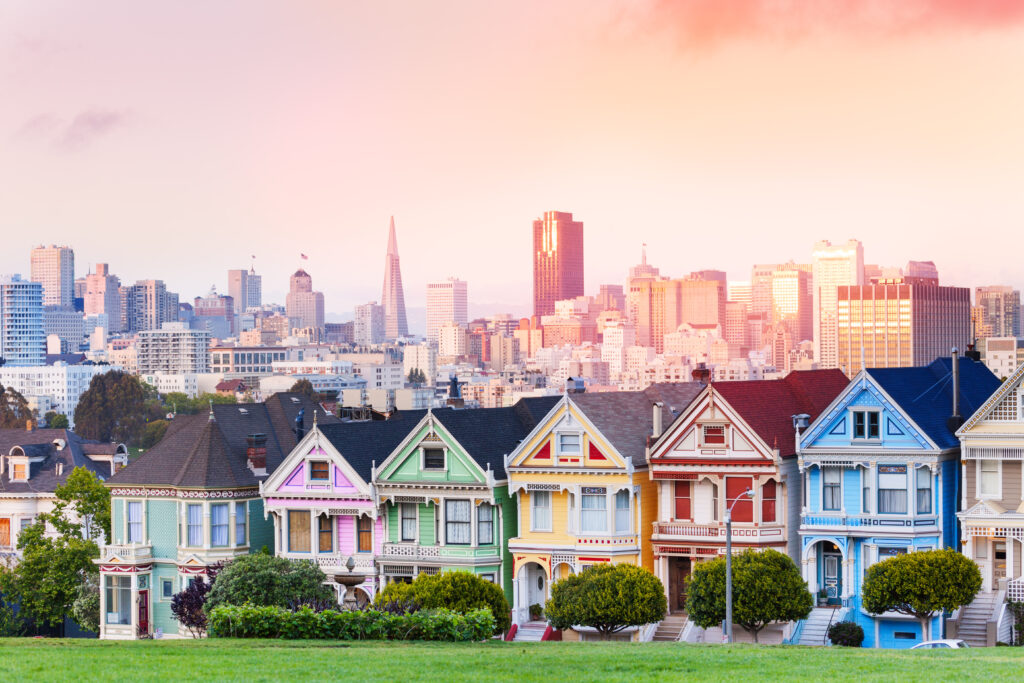 The Entryway and Doorframe
There isn't much space to waste in a city's residential area for big yards or deep set porches. Despite this, Sacramento still manages to make the entryway dramatic (yet simple) with a long, narrow staircase leading to a colorful door. 
The door should sport a pop of color, like a holiday red. In more highly populated areas, you'll want to do everything you can to give your house a unique, distinct character. Painting your door is an easy way to do that. 
The Outdoor Living Spaces
Throughout most of downtown Sacramento, you'll find very little yard space. So outdoor living spaces may be hard to add to your home without the entire house seeming crowded or disorganized. Fortunately, there are a few tricks you can make use of to keep your house looking fresh and open.
For example: keep it simple. Don't get bulky chairs and tables. Everything you put outside should be minimalist. 
Take advantage of balconies, porches, and decks with just a chair or two–enough to get a breath of fresh air and enjoy people-watching from your own home. 
Use the backyard space. If you have a porch in the back, it should house the majority of yard chairs so the front can keep its sharpness.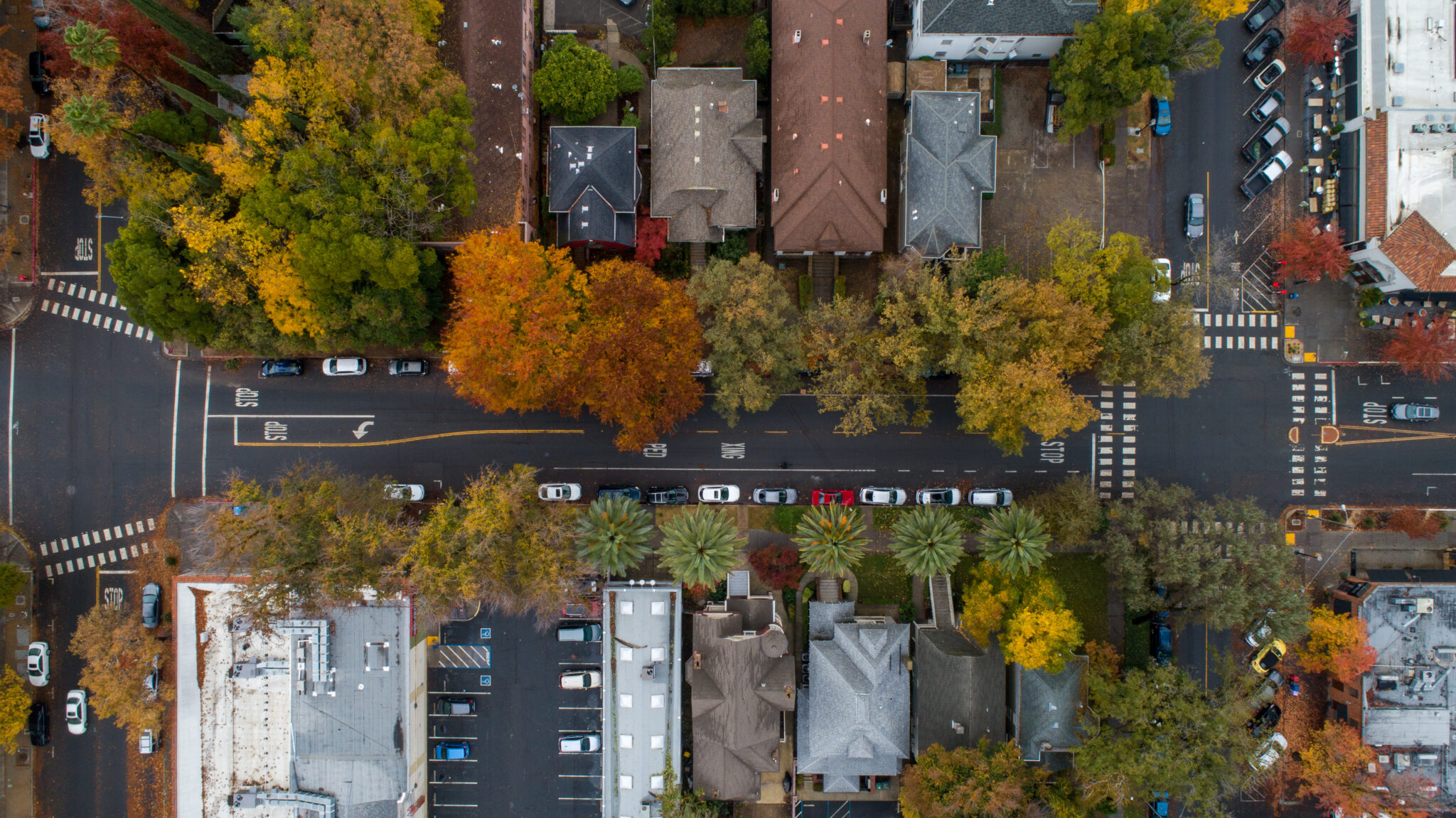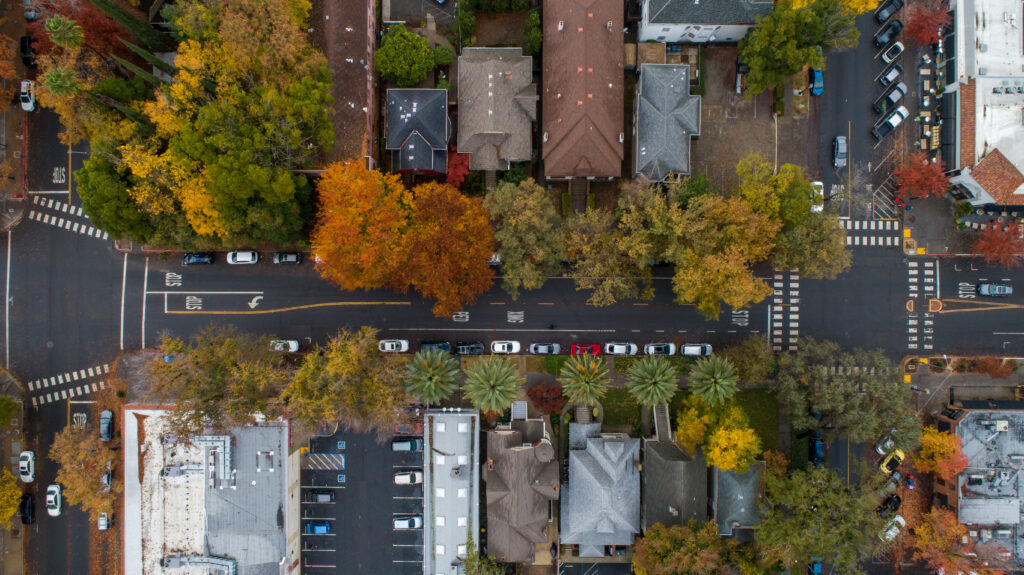 Small trees, rounded bushes, and potted plants lining the porch and garden are the best way to bring nature into your urban environment. Plus, they have the added benefit of keeping city green and healthy. Around the house, have a small garden. Contemplate growing fruits, vegetables, or herbs for your own kitchen. 
Avoid eating up your lawn with pavement or pathways as much as you can. Have a single lane driveway and/or thin pathways up to the entrance or around the house. The more green space, the less stuck you'll feel (and the greater your curb appeal)!
Conclusion
The Midtown Sacramento aesthetic is not as out-of-reach as it may seem once you really get down into it. Think green when making renovations to your home, and don't be afraid to take a few risks–whether that's solar panels or a bright orange door. 
Be bold, be brave, and be you, and your house will not only fit the vibe of the city, but also be true to you.
References