Reading Time:
5
minutes
Matching the Rest of Your Home Exterior with Your Siding
Windows can contribute more than just allowing for sunbeams to stream in or providing airflow. When thoughtfully paired with house trim and siding they can add the finishing touch to your home's unique look.
To help you choose windows that will best fit and enhance the look of your home, we've compiled a list of the most popular house sidings and their recommended window, trim, and accent pairings.
The Top 12 Most Popular Siding Colors and Trims, Windows, and Accents that Match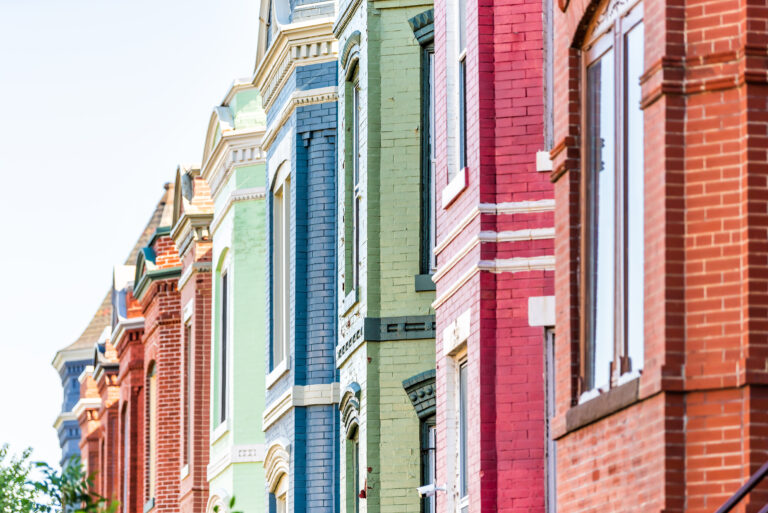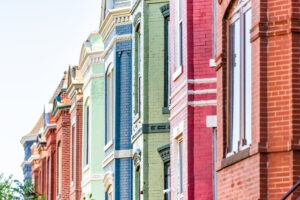 1. Red Siding
Red is a bold color so trims and windows need to both emphasize and contrast with it.
Trim: The best choice is a thick, white trim around the roof, windows, and doors. The white trim will contrast against the red, drawing attention to the house color as well as the shape and size of the windows.
Windows: Red siding looks excellent with traditional window styles such as a combination of single or double hung windows with shutters, or a large picture window.
Accents: Dark blues, blacks, greens, and/or oranges.
2. Darker Brown Siding
No matter what shade of brown your home is, the following will create a modern look for your home.
Trim A thicker and decorated cream or off-white trim pairs well with darker brown sidings. It will create a warmer overall tone and a harmonious color scheme.
Windows: The best window styles are single or double-hung windows. Add a statement window or more to break up your "dull" siding.
Accents: Brown reds, dark grays, and/or grayish greens.
3. Yellows
A yellow house stands out no matter the hue so it's important to pair colors that won't clash.
Trim: Two of the worst trim colors to pair with a yellow base are cream or beige. Instead, add a thick white trim to section the yellow portions of your house, making it look crisp and clean.
Windows: Low-maintenance windows like single or double-hung, arched or rectangular, are best. Add a bow window to really set your house apart.
Accents: Greens, black, and/or dustier blues.
4. Beige/Tan/Cream
True neutrals like beige, tan, and cream, are universally popular. Additionally, these neutrals provide an ideal base for fun pops of color.
Trim: A thick white trim around your windows will help separate the siding from other details of the home.
Windows: Traditional single or double-hung windows paired with colored shutters of olive green or black often look best.
Accents: Browns, reds, and/or grays.
5. White
Homeowners tend to shy away from white because it's easily dirtied—but, a white house can look sharper than most if done right.
Trim: White will always be a safe pairing, but a thin black trim will add a more modern look to your home and complement the white exterior.
Windows: A tall arched window or a wide picture window can open up the look of your stark white home. White is a blank canvas so it's an ideal backdrop for a variety of different window styles, from garden to awning.
Accents: Any! Common combinations consist of blacks, grays, and reds.
6. Greens
A green exterior can be a good compromise between a neutral color and a bold one.
Trim: Green siding looks best with white trim— thin for a more modern style or thick for a classic look. Avoid an off-white or cream trim which will dilute shades of green.
Windows: Single or double-hung rectangular windows, between a pair of shutters, is a timeless ensemble. Add a bay window to accentuate the design of your home.
Accents: Reds, greens, yellows, grays, and/or white.
7. Blues
Blue is a popular exterior paint color. It's notable without being flashy, and can complement many home styles.
Trim: Most white trims have a blue base making them an ideal pairing. The trim style best suited for blues is a wide, embellished trim.
Windows: For smaller homes, arched and circular windows will make the home seem bigger. For larger homes choose plenty of rectangular windows in various sizes.
Accents: Reds, yellows, grays, blues, black, and/or white.
8. Grays
Neutral colors are timeless and never go out of style. As for sidings, gray is a popular color choice.
Trim: A thin, white trim around the windows, doors, and roof adds a contemporary finish to a gray home.
Windows: Gray is an optimum background for a variety of shapes and sizes, so don't be hesitant to mix rectangular and arched or wide and long windows.
Accents: Browns, grays, greens, blues, yellows, reds, whites, and/or black.
9. Pastels
The most common pastel home siding colors are seafoam green, pale yellow, and gentle pink.
Trim: For a pastel home, white or slightly off-white thick trims are often the most fitting choice. For a more colonial look, use darker shades of your pastel siding for the trim.
Windows: Pastel colors act as the focal point so, for a complimenting look, simple windows like single or double-hung are a good pairing.
Accents: Neutrals such as browns, whites, and grays.
10. Wood
Wood homes look best with windows and trims that won't detract attention from the wood siding.
Trim: Undistracting thin trims are a great choice. Another option is to incorporate the same type of wood used for your siding, within the trim.
Windows: A series of large picture and arched windows will help break up boisterous wood paneling. Large windows also open up your earthy-styled home to the natural landscape around you.
Accents: Browns, dark yellows, dark greens, and/or dark reds.
11. Brick
The look of brick varies, so the best pairings will ultimately depend on your home's type.
Trim: Cream trims pair nicely against the earthy color tones found within most brick colors. A black or dark-colored trim blends elegantly with darker shades of brick to create a more historical look.
Windows: Choose a mix of narrow rectangular windows and wide arched windows.
Accents: Blues, greens, and/or black.
12. Stone
As with brick, stone comes in many shades of color. These general guidelines can be followed for most stone colors.
Trim: A cream, rustic color, or neutrally shaded trim looks best against rocky siding. Keep the stone the statement piece of your home by adding thin trim to your windows.
Windows: Bay or bow windows make for a castle-like look, while standard stationary or sliding windows take an old-fashioned stone look into the modern era.
Accents: Browns, reds, greens, creams, and/or black.